Born in Venezuela under the need to boost companies through digital media and make it known in the national market, we are passionate about what we do and offer solutions to each of our customers.
We drive brands through creative strategies that enable companies to interact with their customers through content management and creation in RRSS. We help you build a good social media presence. 
We have excellent experts in continuous growth in various areas that guarantee a better result in the presence and positioning in social networks that suit your Business, Company or Service.
We're Digital Strategists!
Phone: +58 (414) 1427179
Mail: business.yelastark@gmail.com
Social Networks: @aymagenciacreativa
Website: www.agenciacreativa.xyz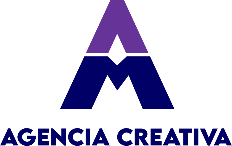 Website 
Email Marketing 

Marketing 

Invoicing 

Projects 

Timesheet